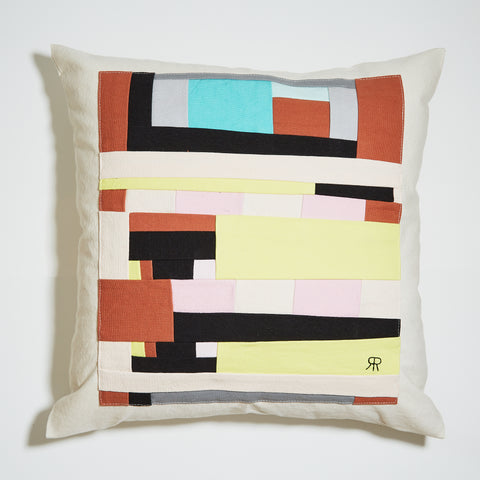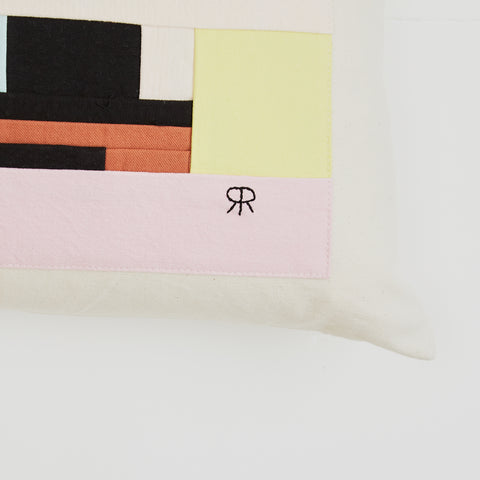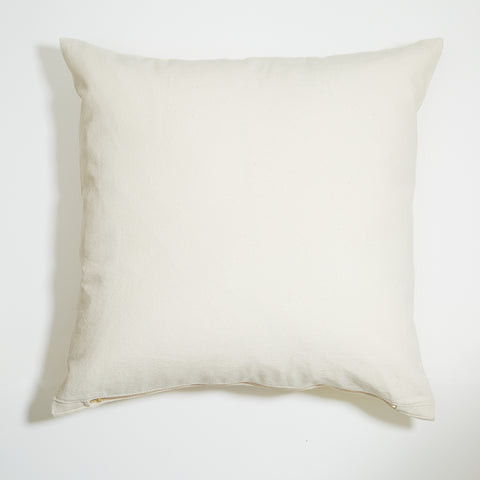 Re:canvas x Rebeca Raney
Brooklyn artist, Rebeca Raney handmade each 1-of-a-kind pillow with the same meticulous, off-kilter humor she infuses into her soft sculptures and paintings. Each one is color-blocked with an eccentricity and spirit that is 100% Raneytown. 
Made with 100% up-cycled Quiet Town cotton canvas 
Down pillow insert included
Hand made in Brooklyn and signed by the artist with an embroidered logo on the lower right-hand corner
Hand wash
Testimonials
From other Quiet Towns
"They have the RADest bathroom accessories to really make your space feel unique and modern. Best part is they are ethical and sustainable!"
"I've always loved the color palette from Quiet Town"
"We have a bunch of [Quiet Town's] curtains at camp and I love every one of them! They have effortlessly cool and fun style and are based out of Brooklyn "
"Every color combo is perfect!"
"Functional and beautifully balanced."

"I love the earthy colors and the handmade feel"