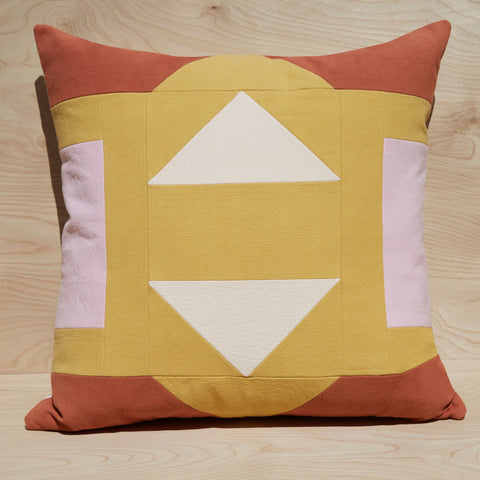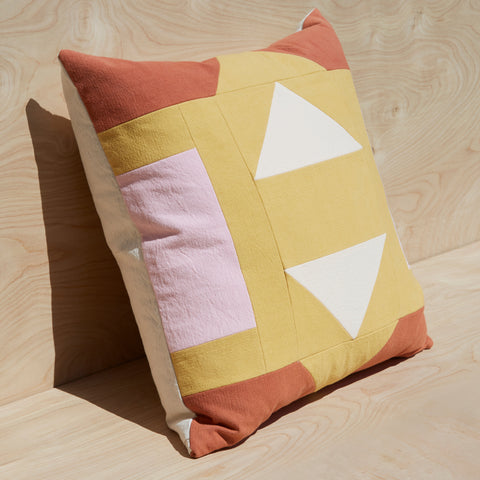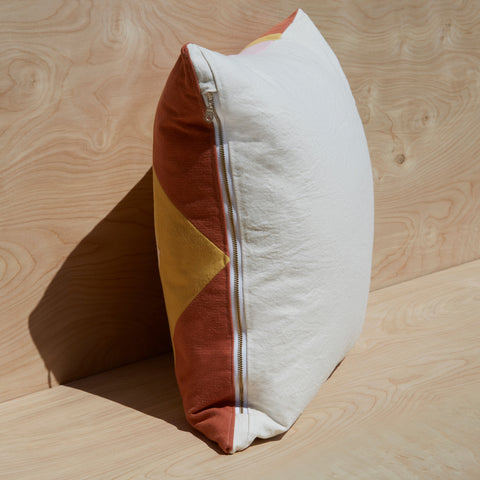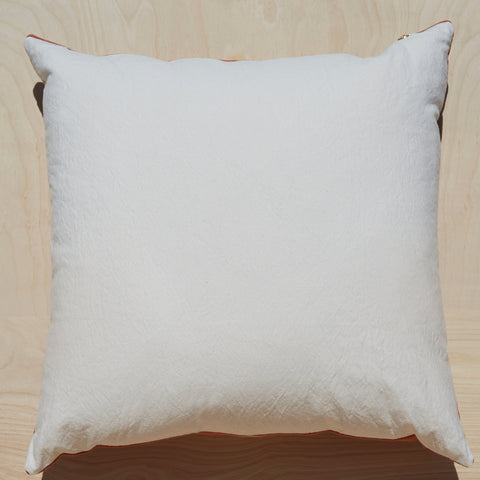 Re:canvas Vacilando Clay
This quilted pillow was made by Vacilando Quilting from our up-cycled, USA grown cotton canvas remnants. Laura Preston travels around the country with her husband on their newly refurbished (by hand, by them) air stream, quilting beautiful home goods inspired by their wanderlust.
In this particular quilted pillow you'll find panels of rust, mustard, pink and natural canvas finished with a brass zipper and filled with a down pillow.
These are handmade and no two pillows are exactly the same. It's possible that you'll find slight variations in color.
The pillow measures 20" x 20" 
Care:
Remove the down pillow before machine washing. lay flat to dry. Iron any undesired wrinkles. 
Testimonials
From other Quiet Towns
"They have the RADest bathroom accessories to really make your space feel unique and modern. Best part is they are ethical and sustainable!"
"I've always loved the color palette from Quiet Town"
"We have a bunch of [Quiet Town's] curtains at camp and I love every one of them! They have effortlessly cool and fun style and are based out of Brooklyn "
"Every color combo is perfect!"
"Functional and beautifully balanced."

"I love the earthy colors and the handmade feel"