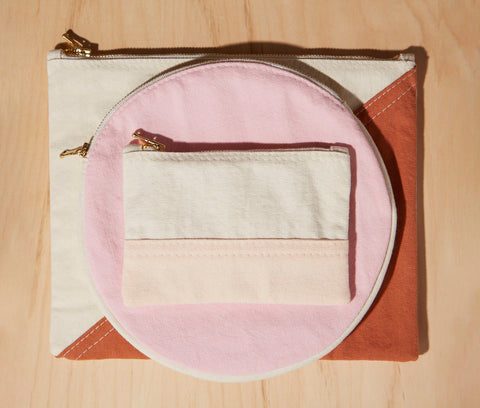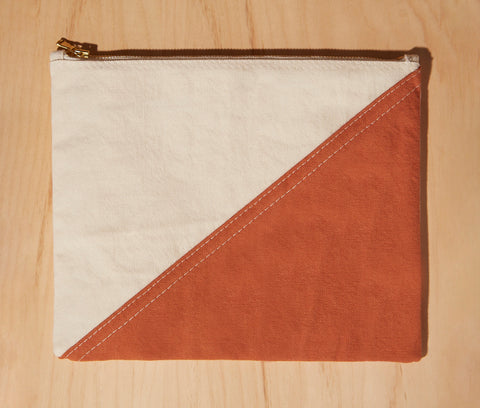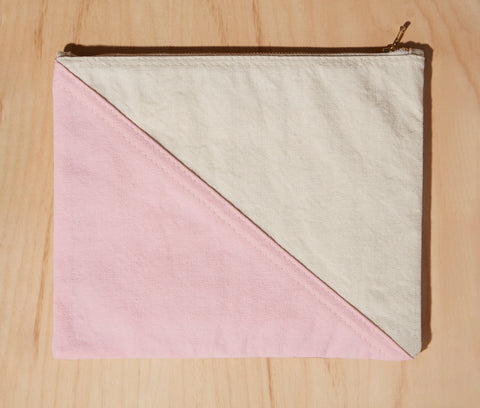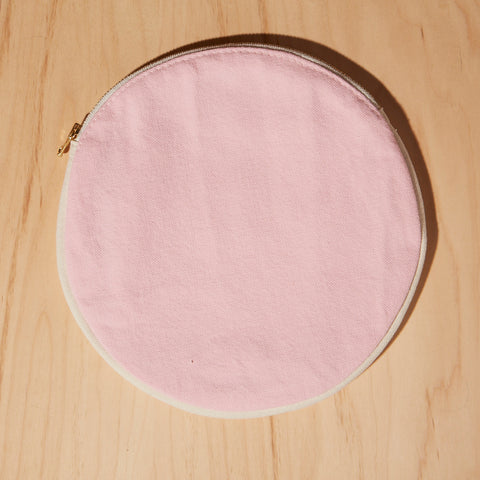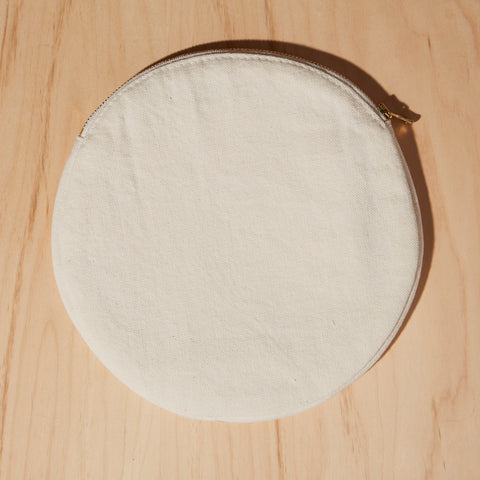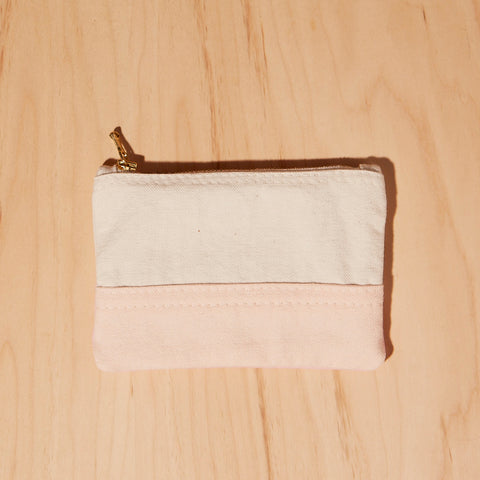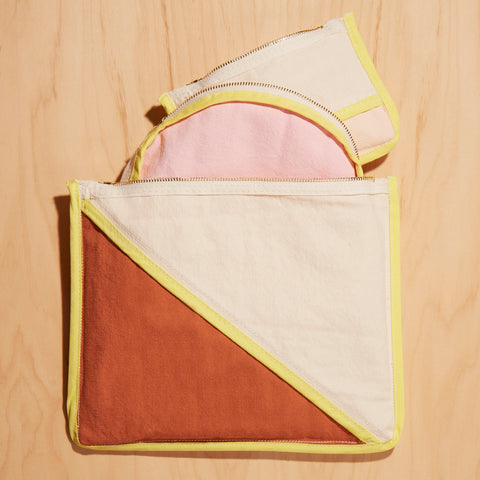 Re:canvas "Threes" Pouch in Sunset
Our "Threes" pouch set is a collection of 3 color-blocked pouches made from up-cycled, 10 oz canvas. All 3 pouches are multi-colored and finished with bright yellow binding on the inside seams. 
Re:Canvas is a "no scrap left behind" design project in which we up-cycle our U.S.A. grown, milled & dyed cotton canvas in new and unique ways. The "Threes" pouch set is our 7th Re:canvas installment.
Colors: Clay, Pink, Peach, Natural 
1. Large Pouch (natural/clay & natural/pink): 10" x 8"
2. Circle Pouch (natural/pink): 8" x 8"
3. Small Pouch (natural/peach & natural/pink): 6" x 4"
100% USA-grown, milled & dyed 10oz cotton canvas
Brass metal zipper
Made in Brooklyn using 100% up-cycled materials
Testimonials
From other Quiet Towns
"They have the RADest bathroom accessories to really make your space feel unique and modern. Best part is they are ethical and sustainable!"
"I've always loved the color palette from Quiet Town"
"We have a bunch of [Quiet Town's] curtains at camp and I love every one of them! They have effortlessly cool and fun style and are based out of Brooklyn "
"Every color combo is perfect!"
"Functional and beautifully balanced."

"I love the earthy colors and the handmade feel"