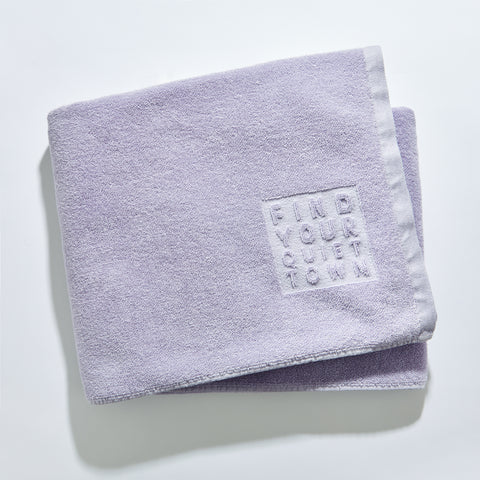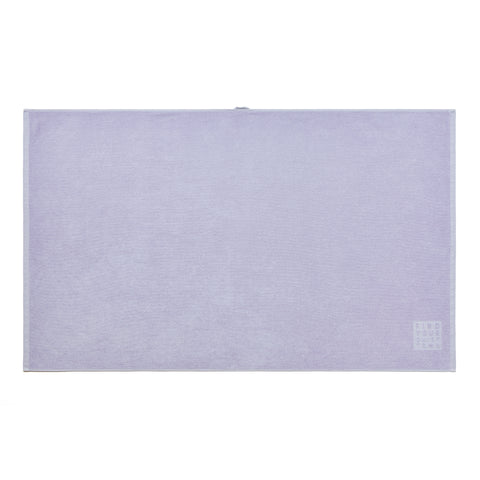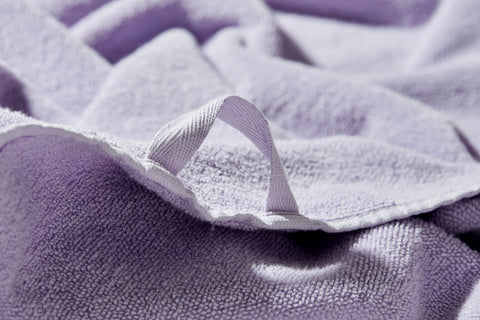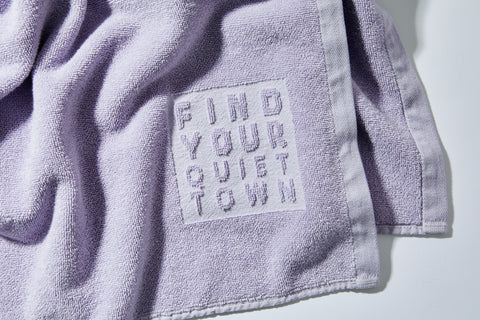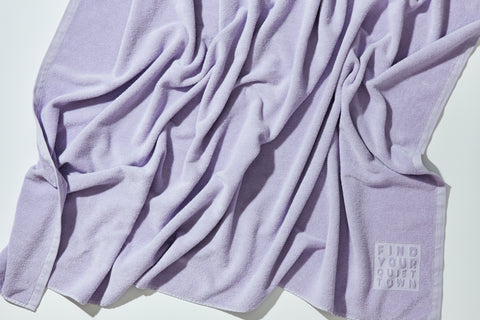 Quiet Towel Thistle
The Quiet Towel is inspired by the laid-back beauty of a vintage hotel towel with its sun-kissed color and embossed detail.  They're long enough to lounge by the pool or beach and wide enough to wrap up in after a bath. 

It was really important to us that this towel dry quickly--prolonged moisture causes a musty odor--so we designed the towel to be light-weight and hang easily from its built-in loop. 
All of the colors look great mixed together and styled back to our curtains and rugs. Our shower curtain hooks are the perfect space-saving solution to hang your towel from. Make sure your rod can handle the extra weight before going this route. The Quiet Towel weighs approximately 1.5 lbs and a bit more when damp.
And last but not least, the Quiet Towel is made from 100% organic cotton and organically dyed.
Care:
Machine wash warm in a FULL LOAD (this will prevent pilling) with like colors before first use to maximize absorption.  All subsequent washes should be washed in the same manner. 
Tumble dry medium, non-chlorine bleach as needed.
Details:

500 GSM
approx 60"L x 38"W
100% organic cotton and organically dyed
Made in Portugal
Color:
Lavender

Testimonials
From other Quiet Towns
"They have the RADest bathroom accessories to really make your space feel unique and modern. Best part is they are ethical and sustainable!"
"I've always loved the color palette from Quiet Town"
"We have a bunch of [Quiet Town's] curtains at camp and I love every one of them! They have effortlessly cool and fun style and are based out of Brooklyn "
"Every color combo is perfect!"
"Functional and beautifully balanced."

"I love the earthy colors and the handmade feel"