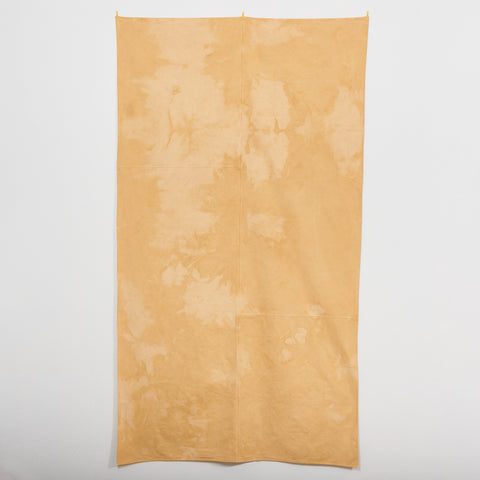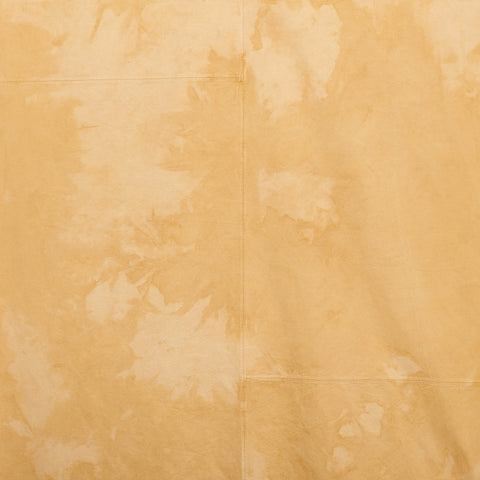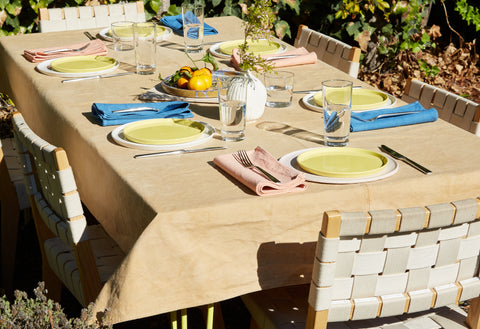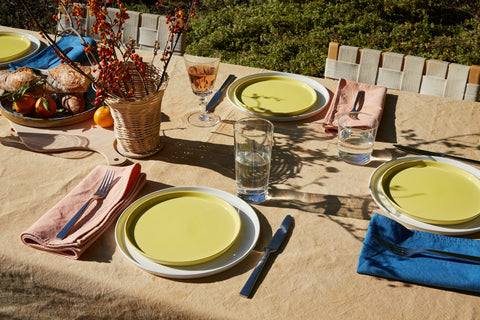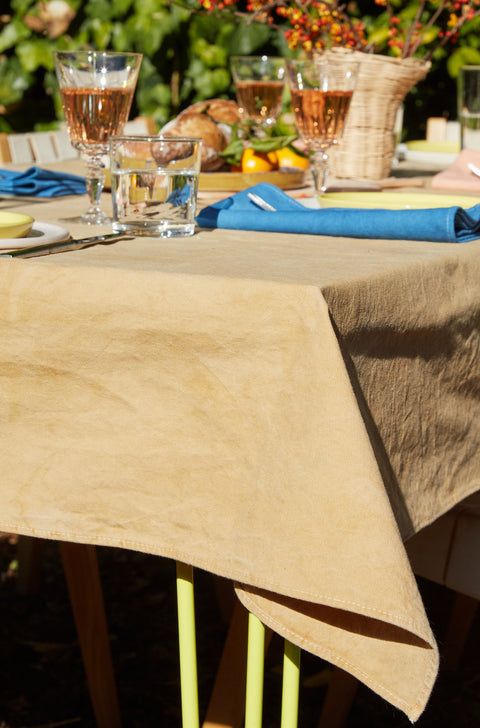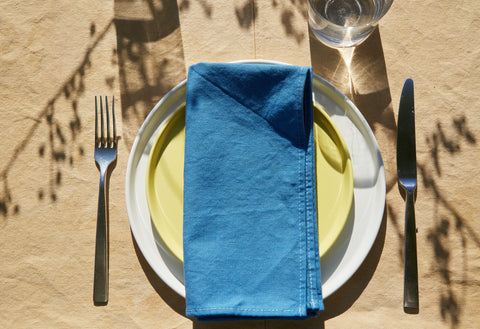 Naturally Dyed Tablecloth for 8 in Eucalyptus
Introducing our very first naturally-dyed collection made from 100% up-cycled cotton canvas and plant-based dyes. 
This tablecloth was sewn in Brooklyn using 100% Up-cycled cotton canvas and quilted together to create a geometric, pieced cloth.
Each tablecloth was hand-dyed by Sonoma, California-based artist and chef, Ashley Arsenan of A Farmer and Her Flowers using Indigo dye. 
We met ashley on a Quiet Town shoot, she was a friend of a friend, and we quickly learned of her many talents, namely her skill with natural dyes. Each piece was dyed in Sonoma this October during harvest season. All pieces are one-of-a-kind and will vary slightly in color and consistency. There are color "highs and lows" similar to a tie-dye. These variances are part of the natural beauty of hand-dyed objects. 
Details:
96" x 52"  fits a table for 8 with approx 6-8" of overhang
Dyed by hand in Sonoma, CA using locally foraged Eucalyptus.
Eucalyptus creates a mustardy, yellowy, khaki color depending on the intensity of the dye bath and the length of time each product is steeped. 
Care:

Wash in cold water with like colors. Tumble dye or line dry. Iron when needed. 
Testimonials
From other Quiet Towns
"They have the RADest bathroom accessories to really make your space feel unique and modern. Best part is they are ethical and sustainable!"
"I've always loved the color palette from Quiet Town"
"We have a bunch of [Quiet Town's] curtains at camp and I love every one of them! They have effortlessly cool and fun style and are based out of Brooklyn "
"Every color combo is perfect!"
"Functional and beautifully balanced."

"I love the earthy colors and the handmade feel"