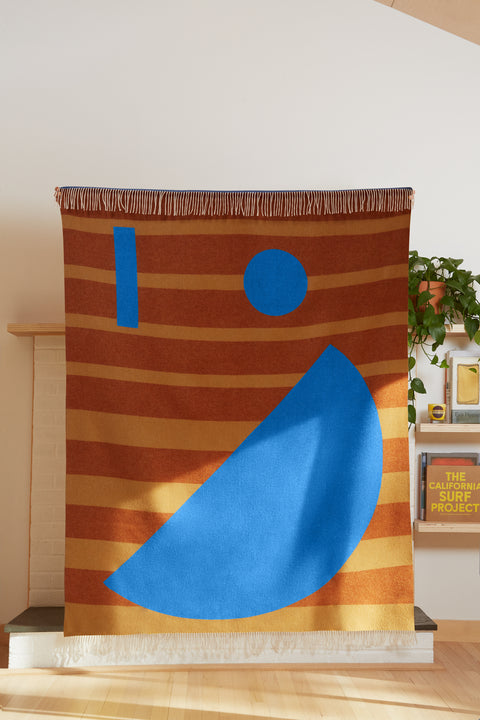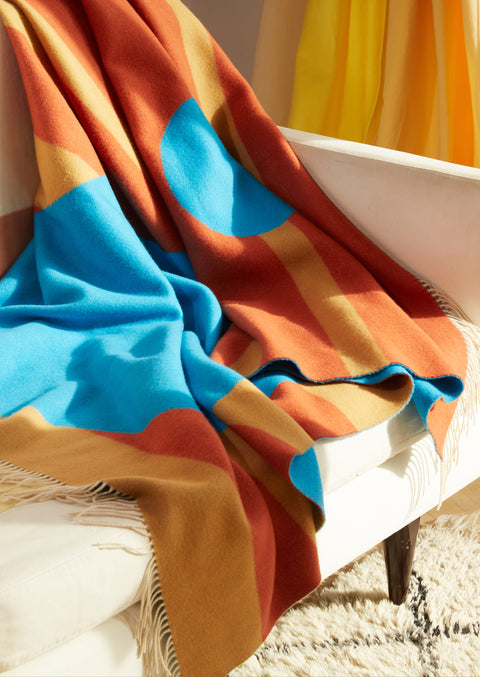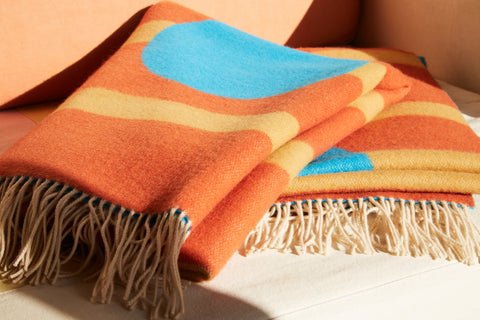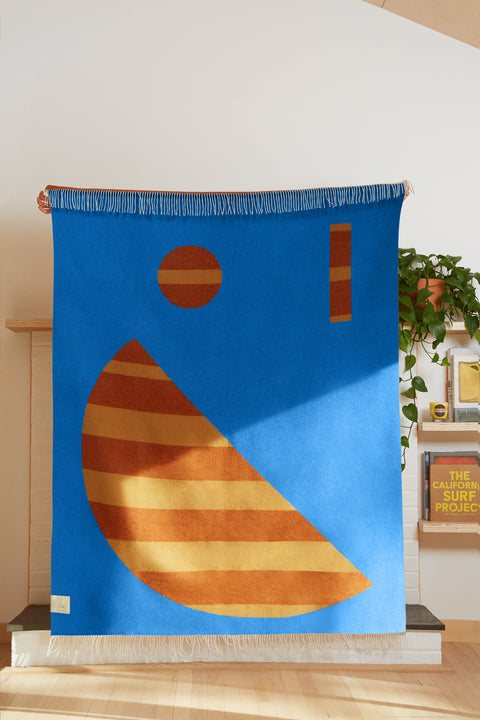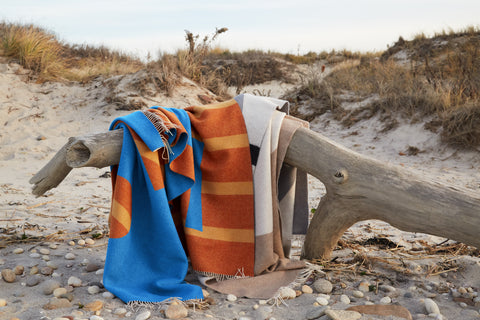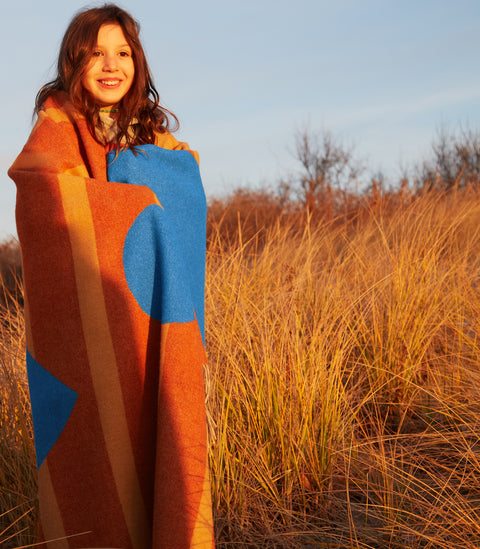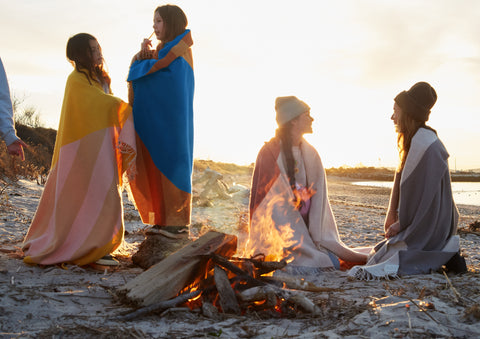 Beacon Atlantic Blanket
Introducing the Beacon blanket made from a luxurious blend of cashmere & merino wool. These limited edition pieces are double-faced which means the front and back are equally as beautiful. They're super-warm and light weight.  Perfect for curling up on a sofa or as a warm layer in bed or by a fire. 

Our blankets are woven in a mill in Scotland founded in 1797, made famous for their Estate tweeds and all woolen goods. 
Colors: Terracotta, Mustard, Bight Blue
Dimensions: 55" x 75"

90% Merino Wool, 10% Cashmere
Made in Scotland.

CARE:
Dry Clean Only.
Testimonials
From other Quiet Towns
"They have the RADest bathroom accessories to really make your space feel unique and modern. Best part is they are ethical and sustainable!"
"I've always loved the color palette from Quiet Town"
"We have a bunch of [Quiet Town's] curtains at camp and I love every one of them! They have effortlessly cool and fun style and are based out of Brooklyn "
"Every color combo is perfect!"
"Functional and beautifully balanced."

"I love the earthy colors and the handmade feel"