Re:canvas
Shop our limited edition, up-cycled collections made from Quiet Town
canvas saved from our North Carolina and Brooklyn factories.

Re:canvas Color-Blocked Laundry Bags
Project 15
Our latest, limited edition, Re:canvas launch has the power to restock your underwear drawer and divert tons of canvas from a landfill. Not only that, but we sourced recycled straps, cords and buckles to make this the most sustainable laundry bag possible.
Naturally Dyed Tablecloths and Napkins
Project 14 | QT x Ashley Arsenan
Meet Northern California chef and natural dye artist, Ashley Arsenian of @and_herflowers. Ashley hand-dyed this collection using indigo, madder root, and locally-foraged eucalyptus during harvest season in Sonoma. We produced this collection in Brooklyn using rolls of slightly imperfect canvas.
Threes Pouch
Project 13
A great up-cycled gift for the people you want to have around the table- whatever holiday you maybe celebrating.
Perfect Weekender Tote
Project 12 | QT x Alex Mill
We partnered with New York-based fashion brand, Alex Mill to re-create their iconic Perfect Weekender Tote using 100% up-cycled Quiet Town canvas.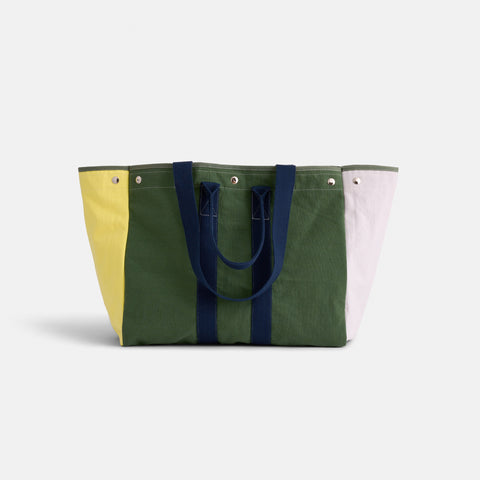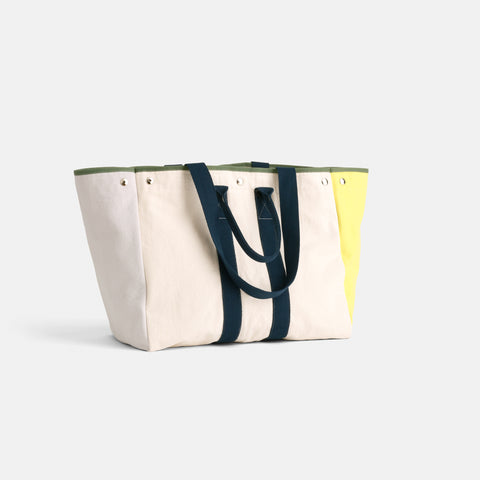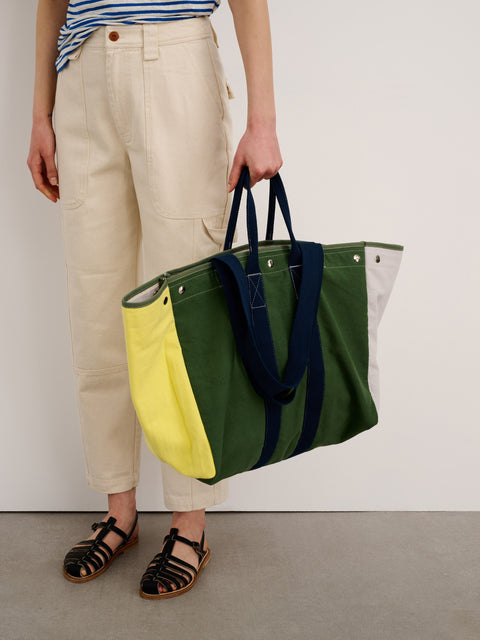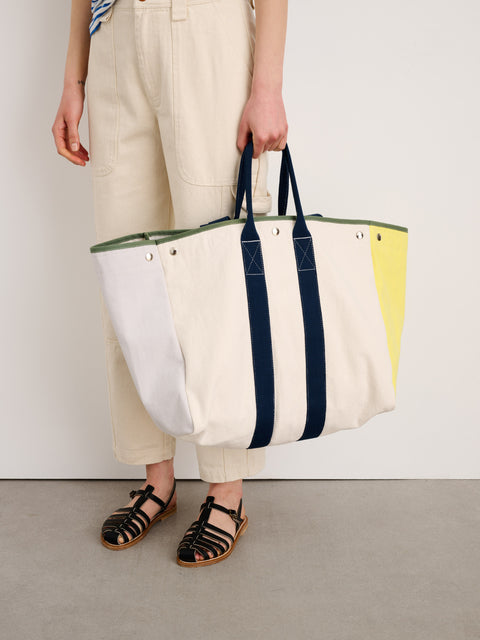 Quilt-Inspired Pillows
Project 11 | QT x Vacilando Studios
Shop these colorful square & lumbar throw pillows handmade by Texas-based quilter, Vacilando Studios.
Checker Shower Curtains
Project 10
Inspired by Art Deco bathrooms, we designed the checker curtain using remnants of our Quiet Town canvas. Because each square is relatively small, we are able to continue to produce the Checker curtain using our scraps after each curtain production.
Re:canvas Archives
Check out our sold-out (but not forgotten) up-cycled projects since 2016.
Pouches and Totes
Project 9
Work Jacket & Saturday Short
Project 8 | QT x Alex Mill
The Three Pouches
Project 7
Color-Blocked Masks
Project 6 | QT x Sew Co (buy 3/donate 3)
Placemats & Napkins
Project 5 | QT x West Elm
Color-Blocked Totes
Project 4
Artist Pillows
Project 3 | QT x Rebecca Raney
Quilt-Inspired Pillows
Project 2 | QT × Vacilando Studios
Handwoven "Rag Rugs"
Project 1 | QT × Textile Arts Center