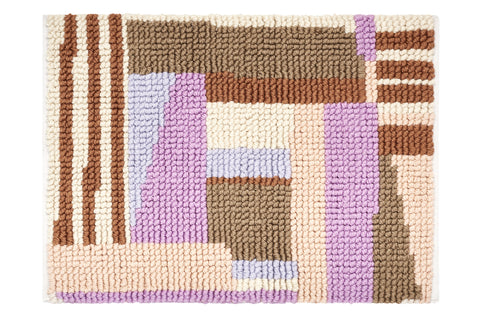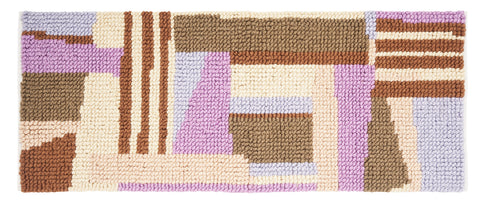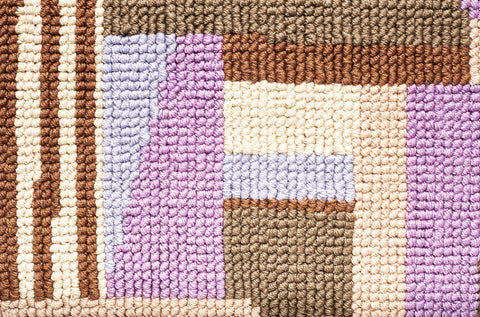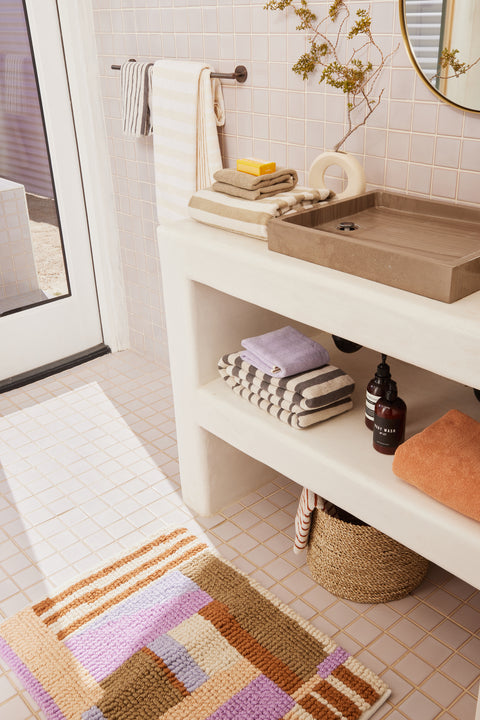 Tam Clay
Introducing the Tam bath rug! Handcrafted by skilled artisans in India and made entirely of recycled plastic bottles!
The Tam is a textural marvel for your feet...Soft, high-pile, compact loops created on the loom using 100% P.E.T. (Polyethylene terephthalate),  a recycled fiber made from plastic bottles. 
The graphic, colorful pattern brings design-forward energy into any bathroom. But keep an open mind... our rugs can move easily throughout the house, making it the perfect bath, kitchen or hallway rug. 
If you're after an outdoor solution then check this out...This recycled fiber can withstand the outdoor elements without mildewing from moisture. 
Each rug is hand-woven in India by artisan weavers.

Colors: Natural, Terracotta, Peach, Lavender, Pale Plum, Khaki
Bath Size - 31"x24" 
Runner Size - 56"x22" 

Each rug may vary slightly due to its hand-woven construction.
CARE:
Dry Clean only. Spot clean when necessary.
Testimonials
From other Quiet Towns
"They have the RADest bathroom accessories to really make your space feel unique and modern. Best part is they are ethical and sustainable!"
"I've always loved the color palette from Quiet Town"
"We have a bunch of [Quiet Town's] curtains at camp and I love every one of them! They have effortlessly cool and fun style and are based out of Brooklyn "
"Every color combo is perfect!"
"Functional and beautifully balanced."

"I love the earthy colors and the handmade feel"