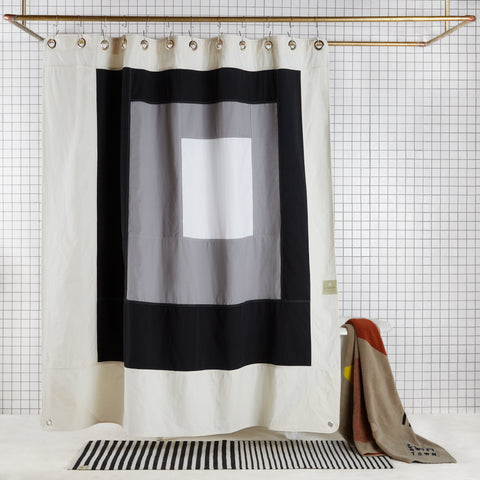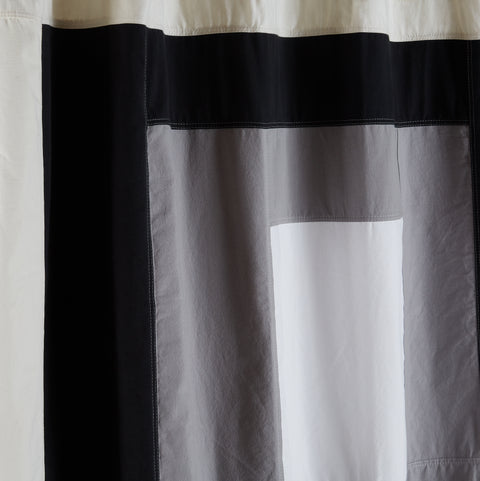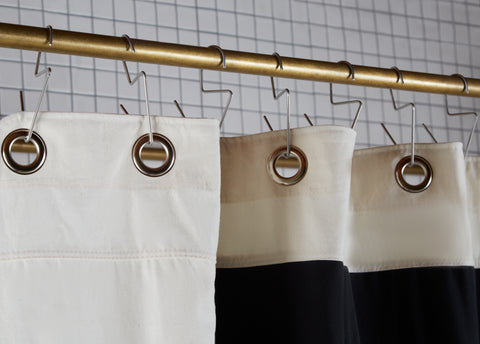 Marfa Night Ride
Named after our favorite quiet town in the prairies of West Texas, the Marfa is a modern quilt reminiscent of earth and sky and inspired by Josef Albers' color studies. Each square is hand-sewn using durable denim hemming on the exterior and cotton-bound seams on the interior. Corners are rounded like those on an old sail.
100% Cotton 10oz canvas, USA
Colors from outside to inside: Natural, Black, Light Grey, White
72"x72"
Finished with 100% brass grommets with Nickel finish.
Curtains constructed in Brooklyn, canvas milled in USA, grommets imported from Turkey.
CARE:
Machine wash in cold water. Dry on low heat. We highly recommend using with a liner (try our Sun Shower curtain) to avoid mold and mildew growth.
Testimonials
From other Quiet Towns
"They have the RADest bathroom accessories to really make your space feel unique and modern. Best part is they are ethical and sustainable!"
"I've always loved the color palette from Quiet Town"
"We have a bunch of [Quiet Town's] curtains at camp and I love every one of them! They have effortlessly cool and fun style and are based out of Brooklyn "
"Every color combo is perfect!"
"Functional and beautifully balanced."

"I love the earthy colors and the handmade feel"