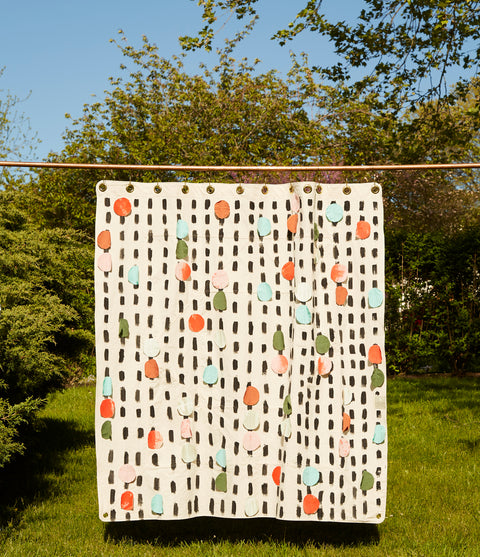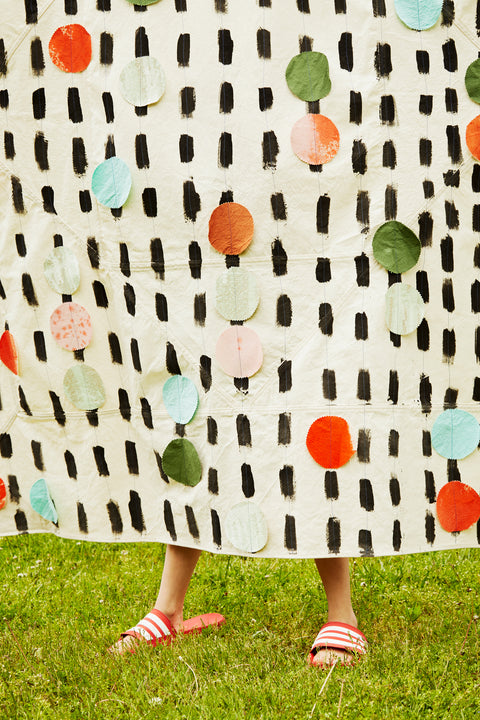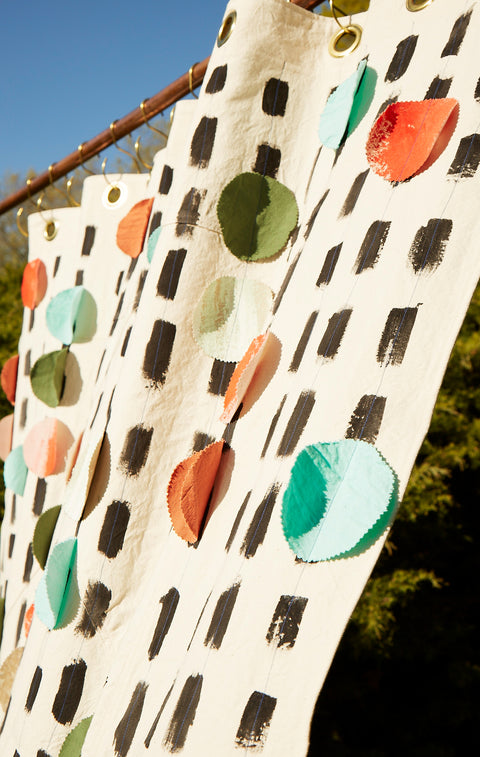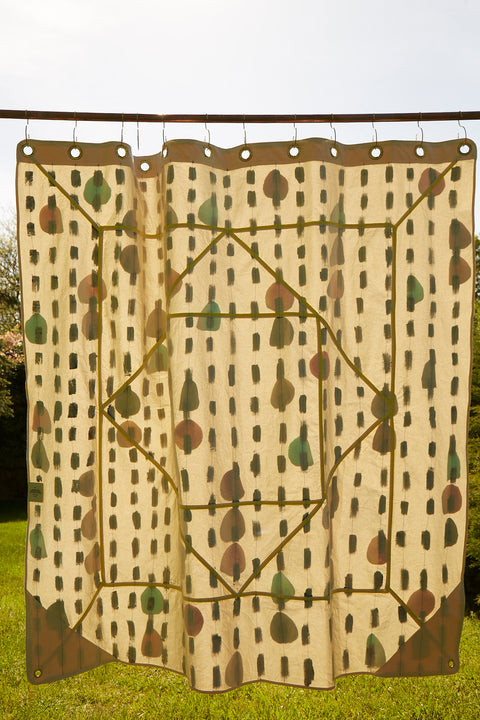 Trish Andersen
Trish Andersen is best known for the varied, tactile quality of her tufted pieces. Born and raised in Dalton, Georgia "The Carpet Capital of the World", Trish's initial attraction to the process of tufting was a means to reconnect with and explore her roots. Her work speaks to the truth that whether they are temporal, cultural, geographical, or interpersonal, boundaries inevitably bleed…a fact that we are all feeling right now:
             "I think there has been an overwhelming wave of kindness to others that has bloomed and I hope that continues to grow. We are in fact always in this thing  together crisis or not," says Andersen.
 Process:
Trish's piece for Quiet Town was made using a mix of hand painting, cutting, and sewing...much of which was done outside in her garden.
Care:
Spot Clean
Trish sheltered-in-place with finace, artist Michael Porten (@michaelporten), their 3 cats, a million plants, and many bags of chips.
Testimonials
From other Quiet Towns
"They have the RADest bathroom accessories to really make your space feel unique and modern. Best part is they are ethical and sustainable!"
"I've always loved the color palette from Quiet Town"
"We have a bunch of [Quiet Town's] curtains at camp and I love every one of them! They have effortlessly cool and fun style and are based out of Brooklyn "
"Every color combo is perfect!"
"Functional and beautifully balanced."

"I love the earthy colors and the handmade feel"