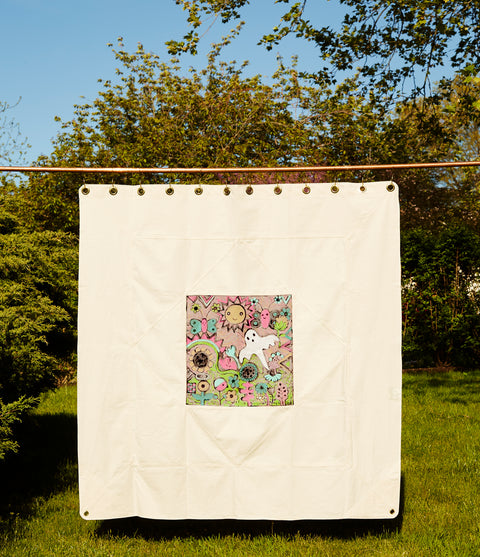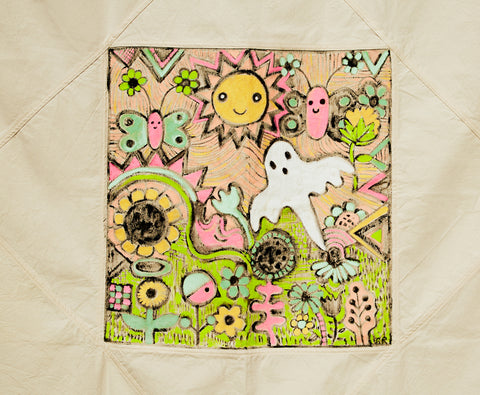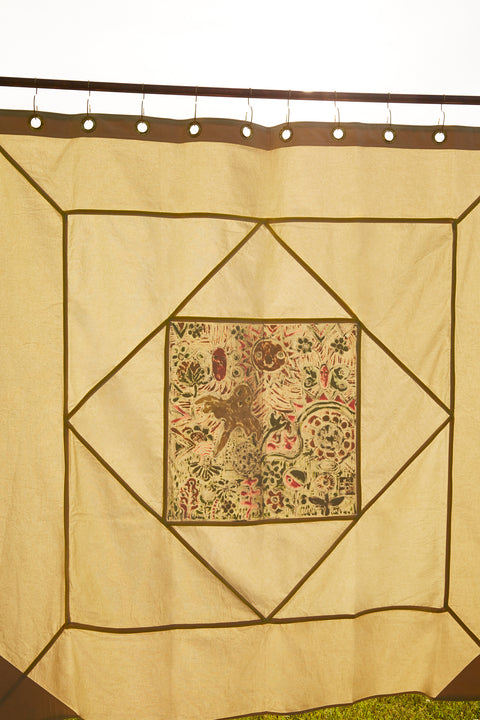 Rebeca Raney
Rebeca Raney is an artist who primarily loves to draw (though speaking personally, I have one of her sculptures and it is so special). Her work, along with the woman herself, is imbued with optimism and generosity of spirit.
         "Lots of organizations have requested my artwork for charitable purposes and this is something I am also keen to do. Being helpful makes me feel purposeful and motivated, especially when what I have to offer is nonessential, frivolous, wonderful, and creative."
Rebeca's curtain is inspired by the window she and her daughter Ray sit and watch the trees come alive outside while they stayed indoors.
            "Lastly," Rebeca says, "if you are doing the good work of staying home don't discount what you can make with your hands."
A sentiment we've heard from so many talented, tuned-in and future-minded folks.
Check out @rays_beret to see what Rebeca and Ray have been making during the stay-at-home order in New York.
Process:
"I only had one shot with the paint because I didn't want it to be too thick or stiff. So, I thought a lot before starting. I knew I wanted to colors to be exactly these...not necessarily tasteful but perfectly in harmony with a retro bathroom," says Rebeca.
Care:
Spot Clean
Testimonials
From other Quiet Towns
"They have the RADest bathroom accessories to really make your space feel unique and modern. Best part is they are ethical and sustainable!"
"I've always loved the color palette from Quiet Town"
"We have a bunch of [Quiet Town's] curtains at camp and I love every one of them! They have effortlessly cool and fun style and are based out of Brooklyn "
"Every color combo is perfect!"
"Functional and beautifully balanced."

"I love the earthy colors and the handmade feel"