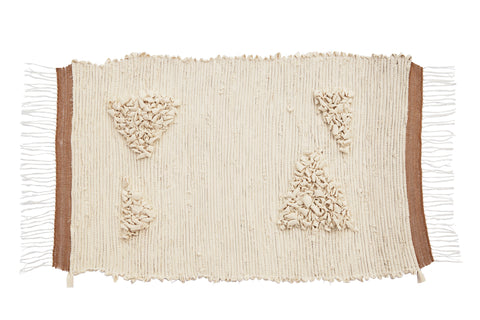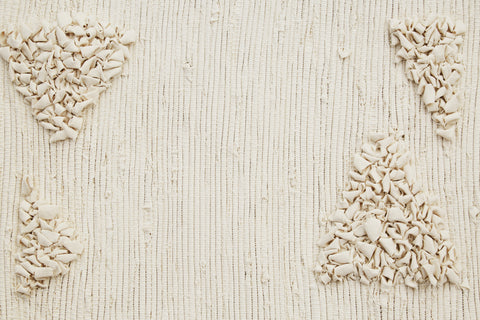 Re:Canvas Natural
Each of these hand-woven, Portuguese-inspired rag rugs are one-of-a-kind and made from remnants of our USA-grown and milled canvas! You get a beautiful rug and the landfills get nothing, It's a win-win. 

We collaborated with Textile Arts Center, a NYC-based art studio and advocate for the hand-made, to create these limited edition pieces of functional art. 

All hand-made items vary slightly in length, width and weaving. 

28"x38"

100% USA grown, milled and dyed Cotton Canvas

Hand Made in USA
(Brooklyn, NY)
Care:
Spot clean. If necessary, machine wash sparingly on gentle cycle. lay flat to dry. 

About Re:Canvas
Re:Canvas is the collaborative engine that allows us to partner with other artists and designers to reimagine our domestically grown, milled and dyed canvas scraps in ways we never imagined.
After each round of production, we collect all of the remnants from our Brooklyn manufacturer. We sort them into sizes and colors and let the upcycling brainstorm begin.
Testimonials
From other Quiet Towns
"They have the RADest bathroom accessories to really make your space feel unique and modern. Best part is they are ethical and sustainable!"
"I've always loved the color palette from Quiet Town"
"We have a bunch of [Quiet Town's] curtains at camp and I love every one of them! They have effortlessly cool and fun style and are based out of Brooklyn "
"Every color combo is perfect!"
"Functional and beautifully balanced."

"I love the earthy colors and the handmade feel"