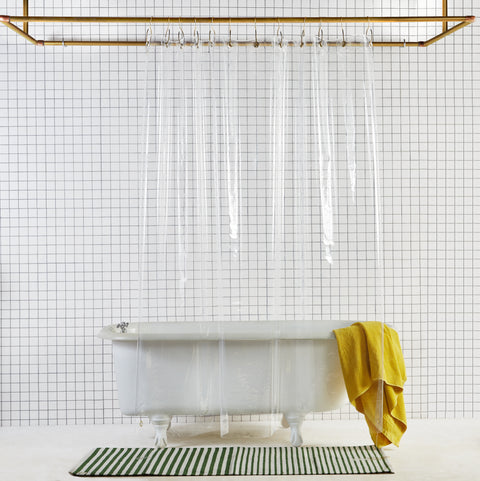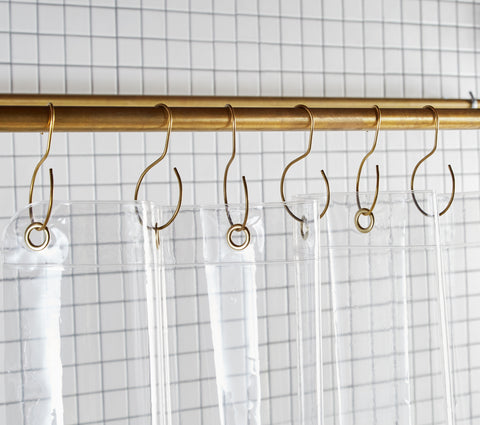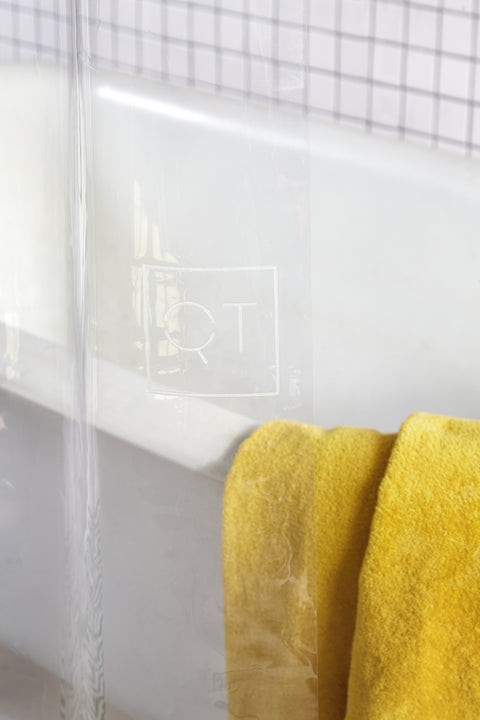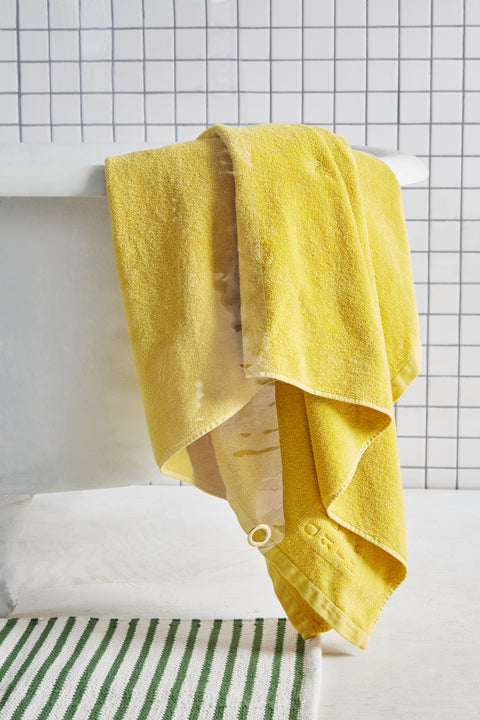 Sun Shower Air
These curtains are FINAL SALE and will not be eligible for refunds or exchanges.
Safe, non-chlorinated EVA vinyl curtain. All of the details are hand-stitched, not welded because people, not machines, make our curtains.
Our EVA is PVC and BPA-free.
We applied the same thoughtful details to our Sun Shower collection as we did to our canvas curtains: 100% brass or nickel grommets, and rounded corners.
Added Bonus: Our Sun Shower curtains use a heavy, 10 gauge EVA so it won't "stick" to you in the shower. 
Because all of the details align, our Sun Shower curtain is the perfect liner for your canvas curtain. If you prefer to be bathed in light our curtains are beautiful enough to stand on their own in the best of bathrooms.
Color: Clear
Care:
At the first sign of soapy residue, wipe clean with a gentle spray cleaner. 
Extreme Heat (temperatures over 120˚F) will melt the E.V.A. 
Materials:
100% EVA made in China
100% Turkish brass or nickel grommets
Dimensions: 72"W x 72"L or 72"W x 84"L
Weight: 2.2lbs
Testimonials
From other Quiet Towns
"They have the RADest bathroom accessories to really make your space feel unique and modern. Best part is they are ethical and sustainable!"
"I've always loved the color palette from Quiet Town"
"We have a bunch of [Quiet Town's] curtains at camp and I love every one of them! They have effortlessly cool and fun style and are based out of Brooklyn "
"Every color combo is perfect!"
"Functional and beautifully balanced."

"I love the earthy colors and the handmade feel"