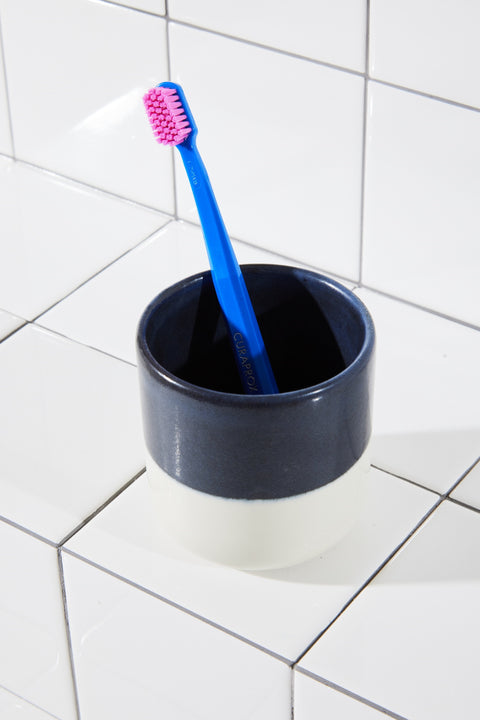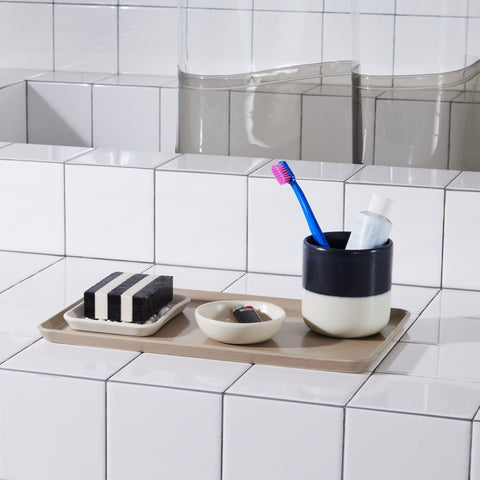 Quiet Town x Felt + Fat: Tumbler, Night Ride
Introducing the color-blocked toothbrush tumbler. This high-fire porcelain cup is made to pile in all your tools for an organized sink. Food safe so don't hold back if you are inclined to use it as a cup. We partnered with Felt + Fat, a Philadelphia-based ceramics studio known for their dishware, to create a sink accessory collection that was durable and hand-made.
CARE:
These pieces are super-durable and dishwasher safe.
DETAILS:
Made by hand in Philadelphia from high-fire porcelain.
Approx 3 1/2" h x 3 1/4" w
Testimonials
From other Quiet Towns
"They have the RADest bathroom accessories to really make your space feel unique and modern. Best part is they are ethical and sustainable!"
"I've always loved the color palette from Quiet Town"
"We have a bunch of [Quiet Town's] curtains at camp and I love every one of them! They have effortlessly cool and fun style and are based out of Brooklyn "
"Every color combo is perfect!"
"Functional and beautifully balanced."

"I love the earthy colors and the handmade feel"