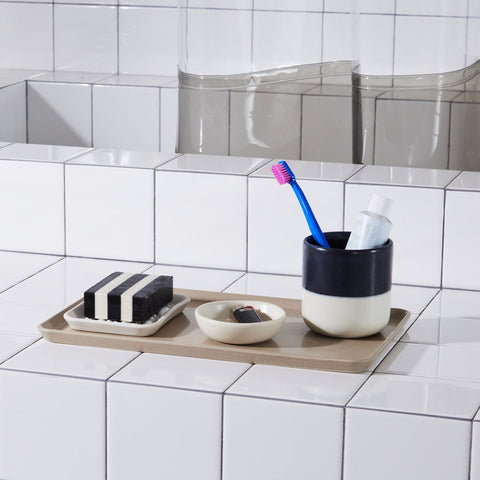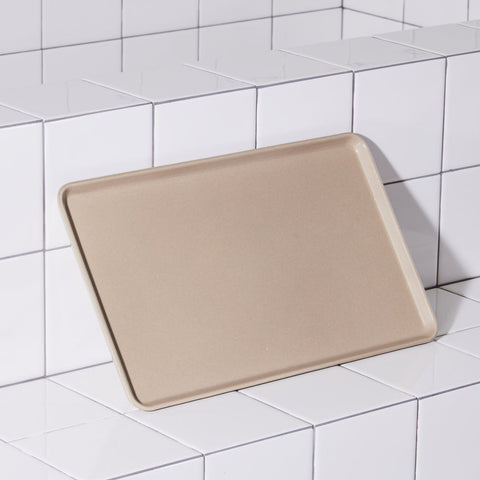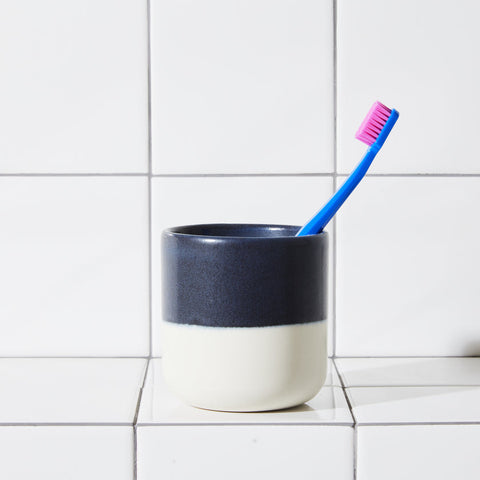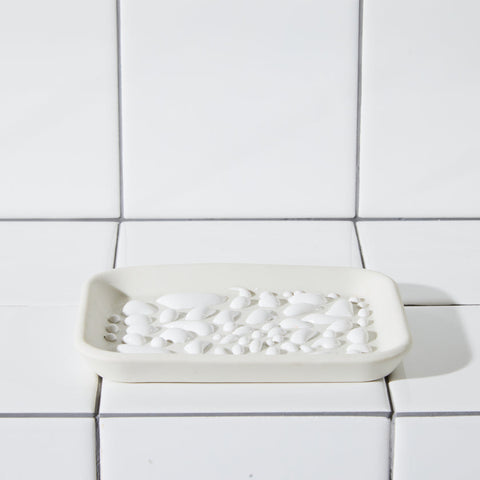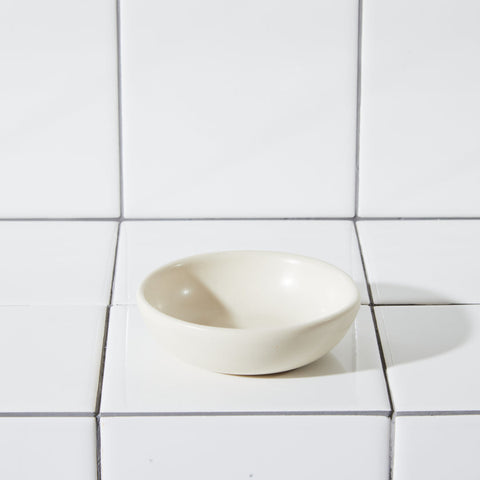 Night Ride Sink Set
Introducing our color-blocked porcelain sink set! Made by hand in collaboration with Felt + Fat, a Philadelphia-based ceramics studio. Felt + Fat is known for their streamlined dishware originally created for the restaurant industry. That means that everything they make is meant to endure in a fast-paced, high-energy environment...does that sound like your bathroom on a Monday morning?
Each set includes a ring bowl, toothbrush tumbler, texture soap dish and catch-all tray. And when you buy the whole set you save 15%!
CARE:
These pieces are super-durable and dishwasher safe.
DETAILS:
Made by hand in Philadelphia from high-fire porcelain.
Ring bowl: Approx 3 3/8" W x 1" H
Soap Dish: Approx. 5" w x 4" d x 1/2" h
Catch-all Tray: Approx 13" w x 7 3/4" d x 3/4" h
Toothbrush Tumbler: Approx 3 1/2" h x 3 1/4" w
Testimonials
From other Quiet Towns
"They have the RADest bathroom accessories to really make your space feel unique and modern. Best part is they are ethical and sustainable!"
"I've always loved the color palette from Quiet Town"
"We have a bunch of [Quiet Town's] curtains at camp and I love every one of them! They have effortlessly cool and fun style and are based out of Brooklyn "
"Every color combo is perfect!"
"Functional and beautifully balanced."

"I love the earthy colors and the handmade feel"