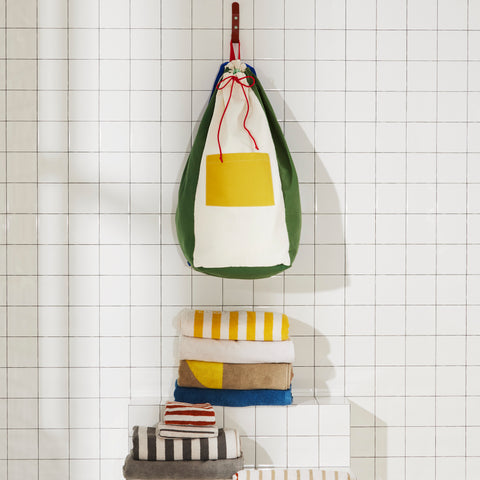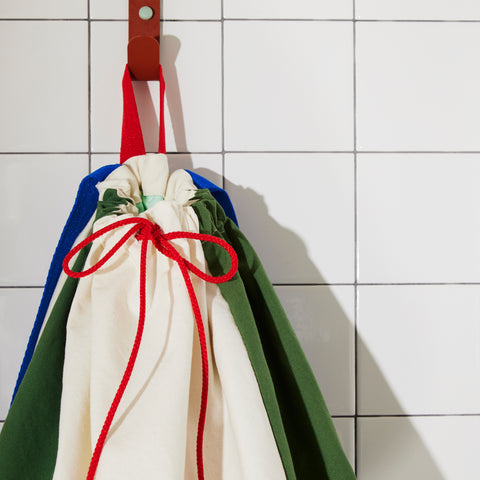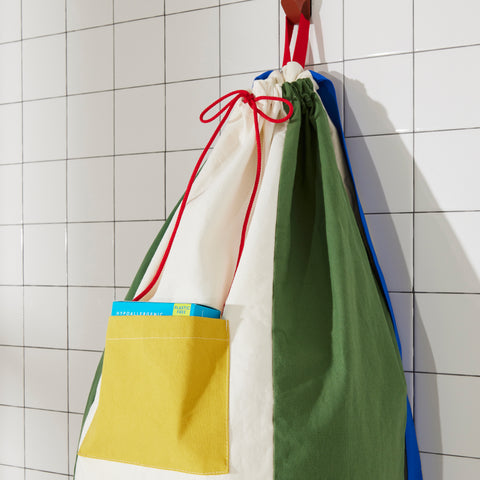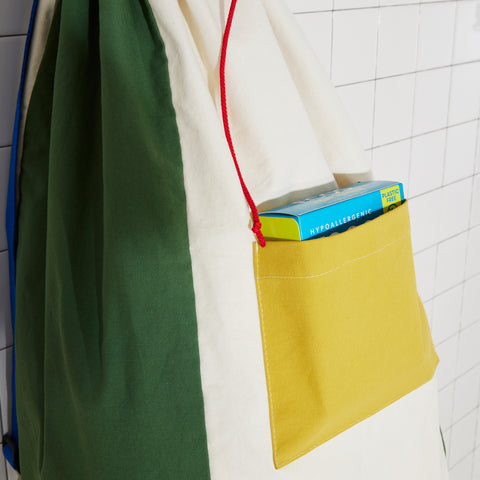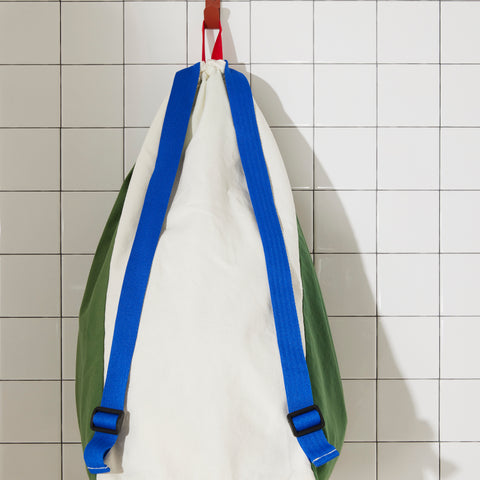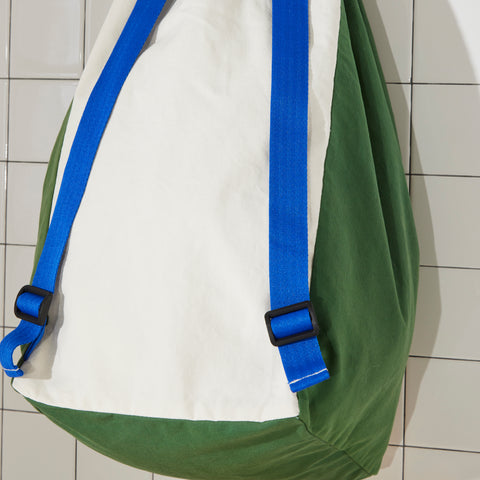 Re:canvas Laundry Bag Pine
Introducing Re:canvas Project #15: Laundry Bags, just in time for back to school. Up-cycled using 100% cotton canvas salvaged from our latest round of production. EAch bag is big enough for at least a week's worth of dirty laundry and comes with a big front pocket perfectly sized for a box of laundry sheets (if you're still using a plastic jug, these will change your life!) The interior pocket is perfect for 2 dryer balls (a great eco-swap for dryer sheets).

All additional webbing straps and plastic rings are made from 100% recycled materials. 
Dimensions:
31" L X 15"W
front pocket: 11" W x 9" L
interior pocket: 
Color:
Green, Mustard, Mint, Blue, Red
Care:
Machine wash cold, hang dry (or machine dry on low)
Testimonials
From other Quiet Towns
"They have the RADest bathroom accessories to really make your space feel unique and modern. Best part is they are ethical and sustainable!"
"I've always loved the color palette from Quiet Town"
"We have a bunch of [Quiet Town's] curtains at camp and I love every one of them! They have effortlessly cool and fun style and are based out of Brooklyn "
"Every color combo is perfect!"
"Functional and beautifully balanced."

"I love the earthy colors and the handmade feel"